A number of people understand the traditional masks of various tribes with their tongues sticking out as a fear and respect-inducing way of intimidating the enemy.
In my childhood, I met such a beautiful colorful dragon. He was showing his teeth and stuck out his tongue, I fell in love with him. It wasn't until much later that I found out that it was one of the "demons" from Sri Lanka, who primarily have a healing role, not a combative and destructive one. I tried to paint my "demon" with similar elements and immediately felt that I was looking into the kind face of someone I really like. It might scare someone and it is ok, some people find all my artworks scenes creepy, disturbing, or even repulsive. But I paint primatily for myself and for those who feel the same joy and peace in my paintings.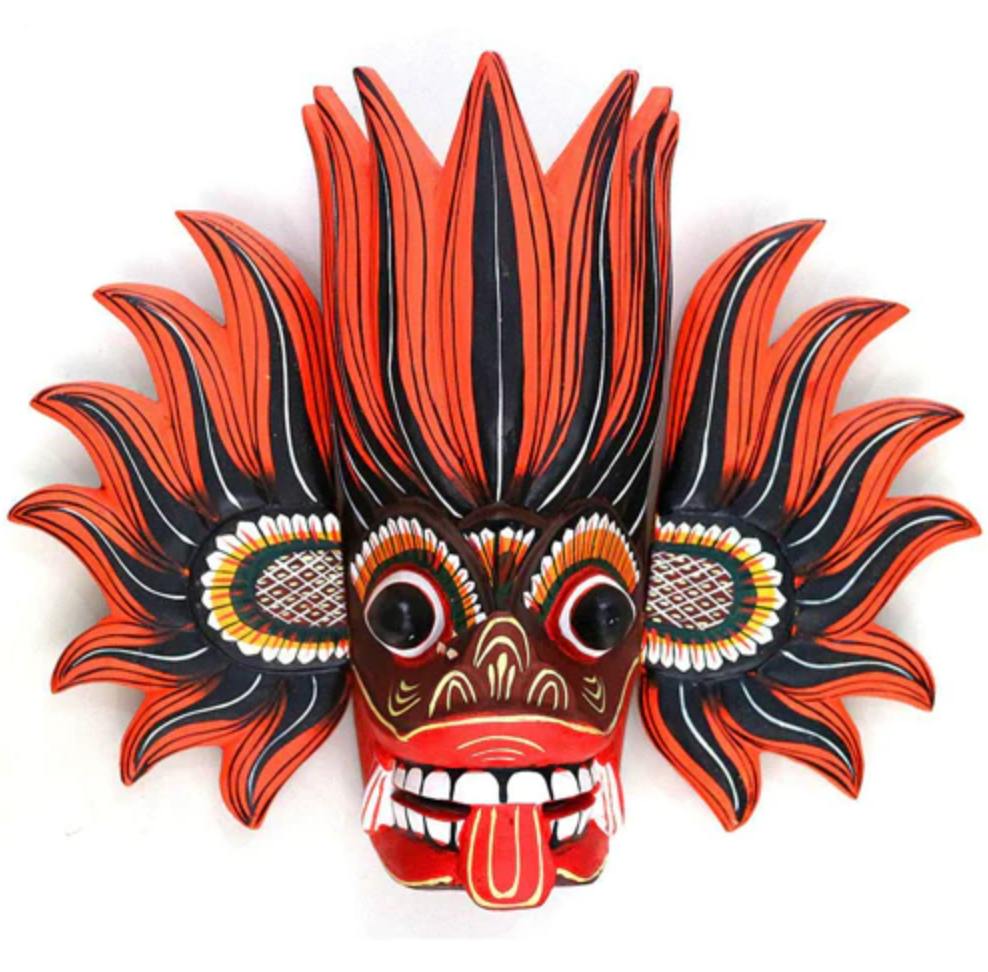 Watercoulors and black indian ink on natural white, unbleached cardboard (230 g/m2), 210×210 mm, 2022.
Original artwork (framed in anti-reflective glass with UV filter) available in online galery DIVUTVOR: https://www.divutvor.cz/muj-demon